I've been mentoring and coaching a buddy down in Miyazaki for some years now. Last April, I was down there shooting some fashion pics and helping with some direction for my friend. A couple of very creative and productive days, which ended up with him producing the first issue of a local magazine.
I'm a big fan of Kyushu and Miyazaki especially. Within the prefecture it's probably Hyuga I've spent the most time in. A lot of the reason for that is my having a friend down there who I've been mentoring for a few years. In fact, for the best part of a decade.
Was down there last April to help him totally re-assess his direction. It also gave me an opportunity to shoot with a local model he knows, Ayaka, who'd recently been a Miss Miyazaki in the Miss Universe Japan competition.
That shoot turned into us brainstorming about William creating a magazine. I've created a few now, both online and in print, and I reckoned it would be a good vehicle for him. A great way to showcase the locale, improve his visibility in the locale and a way of putting a few of his skills to use for one aim.
By the end of one day at the computer, we'd worked up a template for the magazine and created the first article: the photos of Ayaka in the old, narrow streets of Hyuga.
William continued to work on the magazine after I'd come back to Tokyo and he had the first issue printed recently. For a first edition, it's worked out great.
Here's a few screengrabs of the magazine…
Click the image below to visit the magazine at Issuu and to download a copy.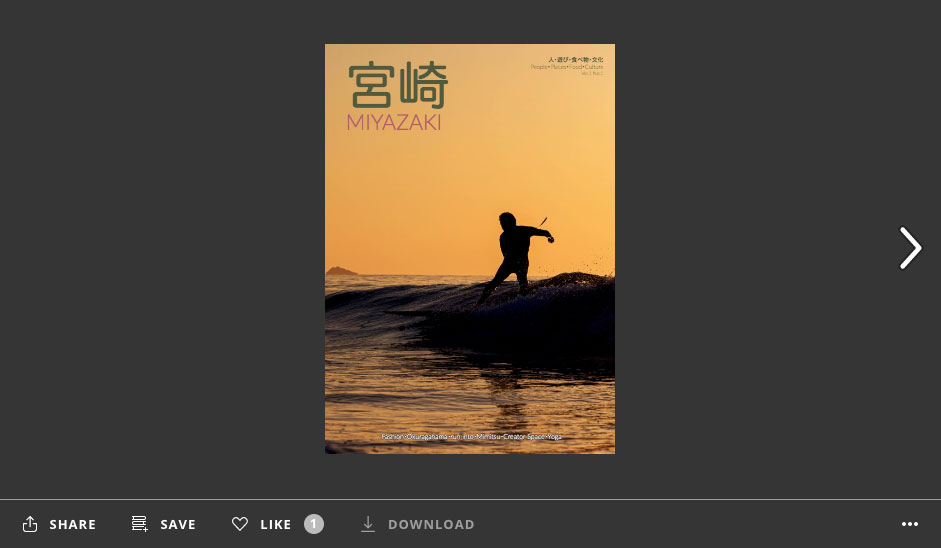 Here's a few of the shots I did with Ayaka whilst I was in Hyuga. Great model. Really interesting neighbourhood. We had a great time shooting together. The whole shoot took less than an hour. Used the Hasselblad H6D-100c and HC80mm for most of the shots. Click here to visit Ayaka's page on Instagram. She also has a website, here.