In August of 2019, I travelled to Rausu on the Shiretoko Peninsula in Hokkaido to film my second show for NHK World's 'Journeys in Japan' series. This remote northern area was a magnificent place to explore for ten days.
Rausu lies on the coast of the Shiretoko Peninsula, in eastern Hokkaido Prefecture. Most of the peninsula is designated as a national park, to preserve its rich natural environment. Tours by boat offer visitors the opportunity to see orcas and whales, as well as brown bears on the seashore.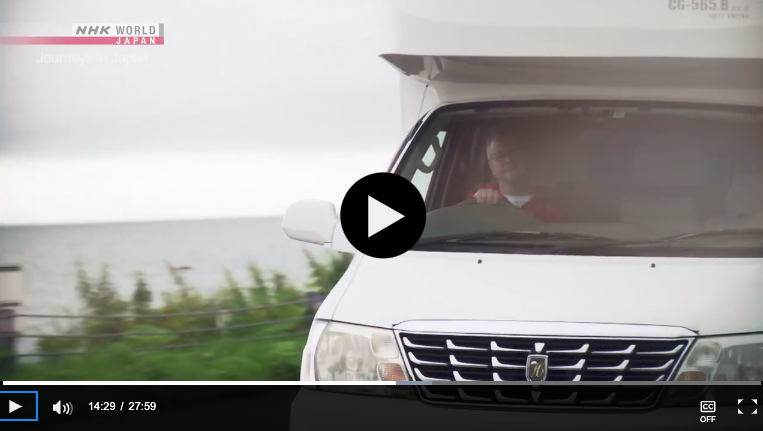 The fertile waters off Rausu also provide abundant catches of many kinds of fish. One of the main specialties of this area is kombu (kelp seaweed), an essential ingredient that adds flavour and umami to the dashi stocks that underpin Japanese cuisine. Rausu kombu is considered some of the finest in Japan and is in strong demand from high-end Japanese restaurants around the country. The harvest takes place from late July through the end of August.
I met the kombu harvesters, took a nature walk along one of the area's rivers, went bear-watching by boat and tied some of the local food. I also went snorkelling to observe salmon and trout.
It was a fascinating ten days.
Highlights for me? Well, bathing in an outdoor onsen, on the beach, with the waves crashing into the bath was definitely one. Meeting the local fisherman, hearing the history of the area and beginning to understand the hardship the locals go through, especially in the harsh winters. Walking along and in the local rivers on my nature walk was relaxing, super informative and I'd recommend that tour company – Lincle – without reservation. They also host bear-watching boat trips, which take you right up to the end of the peninsula. I did one of those, too. The sea was rough but it was a wonderful trip.
My boat trip out to watch the whales was also loads of fun. We saw plenty of dolphins but no whales as it wasn't really the right season. In winter, Killer Whales are a common sight and the deep waters between Rausu and the nearby Russian island of Kunashir mean sightings of sperm whales are common, too. For a wonderfully informative boat trip, look up Shiretoko Nature Cruises. I went on their 'Evergreen' boat.
I've recently issued a book to tie in with this trip. You can see that here on my 'Shop' page, where you can also find a form to submit your order.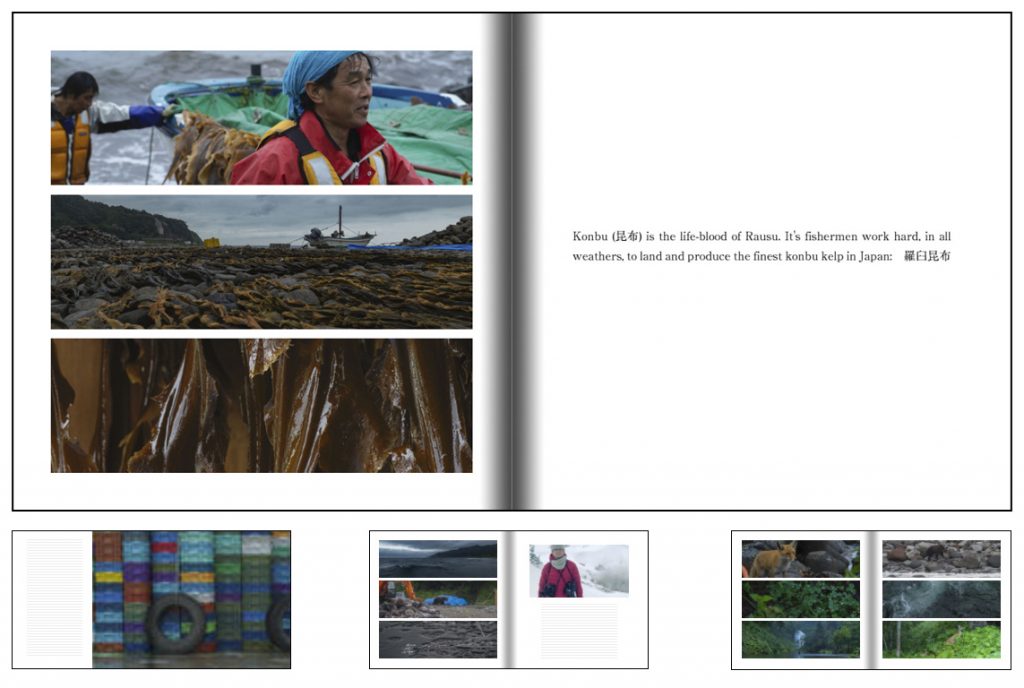 Gallery of selected pictures from my trip is below. The TV programme, above, really tells you everything else you need to know.
A lot were shot with the Hasselblad X1D, XCD90mm and HC24mm lenses. I used the Nikon and 300mm for the bear shots and some of the birdlife.
Hope you enjoy watching it.