In the latest of my trips for NHK World's 'Journeys on Japan' programme, I visited the distant island of Haterumajima. Here's a little of the story….
The end of January can be cold in Tokyo and although this year's winter hadn't been so harsh, the prospect of getting out of the city and heading south to somewhere warm was something I was very much looking forward to.
I've been to Okinawa's main island before but this trip to Hateruma would be my first to the outlying islands. I grew up near the sea. I spent a lot of my youth in boats; sailing, rowing, cruising, fishing. Any opportunity to get near or onto the sea is one I'm quick to snap up.
You can watch the film we made by clicking the link or the video below.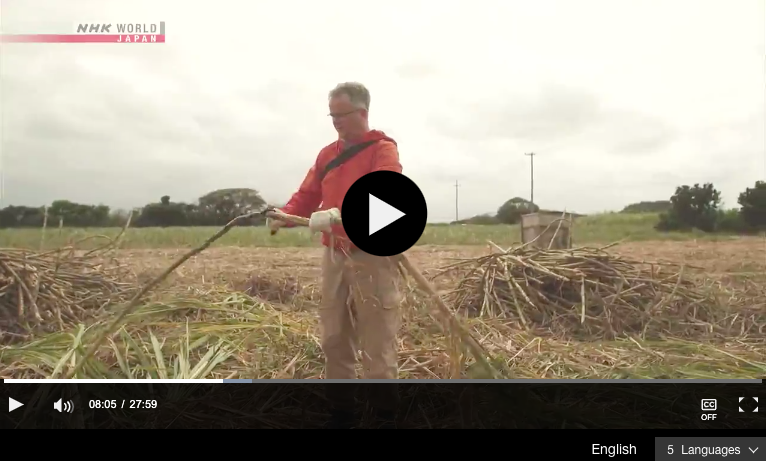 Boat is the only way to get to Hateruma and on the bigger and slower of the two ferries the trip takes about 2hrs. The weather was fairly calm and as we got closer to land, a few seabirds started to follow the ship. Periodically they'd swoop down from their elegant gliding track alongside the ship, to catch flying fish. It was all a gentle, elegant and relaxed scene. Which set the scene for a week of similar rhythm.
My week on the island is difficult to sum up in so few words as I have space for here. I was treated to great hospitality from the locals I met. Life on the island moves in seasonal arcs. The harvest of the sugarcane marking out the days I spent there. Island life is hard work but the people seemed content. And are very proud of where they live.
As a photographer, Hateruma's cute villages, pristine beaches, colourful seas and skies and characterful people gave me plenty to study, watch and shoot. One week gave me time to only scratch the surface of the place and I'll definitely be trying to go back as soon as I can.
I've recently put together a small photobook of Hateruma. A version of which myself and the tv director gifted to a number of the islanders who were involved with the programme.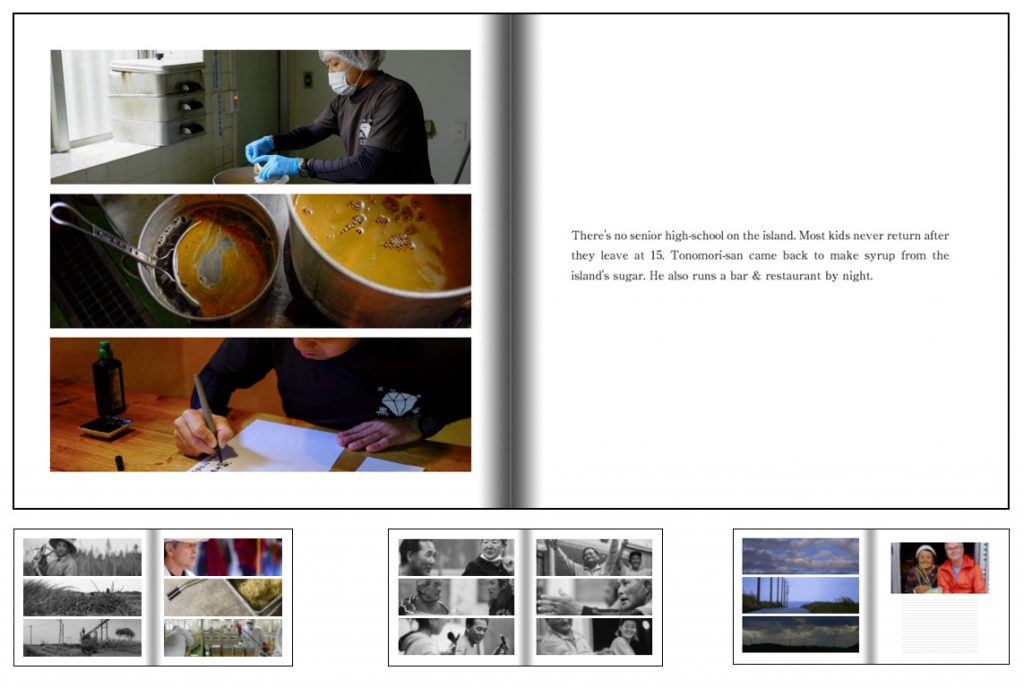 You can see a few pages from it and place an order here.
Here's a gallery of some of the shots I made whilst on Haterumajima.